In the last few years, the selfie has taken the world to another level of photography. Phones started coming with an equally good front facing camera compared to the main camera, many colleges started introducing "selfie courses" as a subject, the selfie stick was released which allowed you take selfies in another better way.
Whats coming up now is a selfie spoon, A spoon which helps you take selfies while you are eating, especially cereals.
The cereal brand
Cinnamon toast crunch
has introduced this selfie spoon stick. The stick extends over 30 inches and comes with a detachable remote.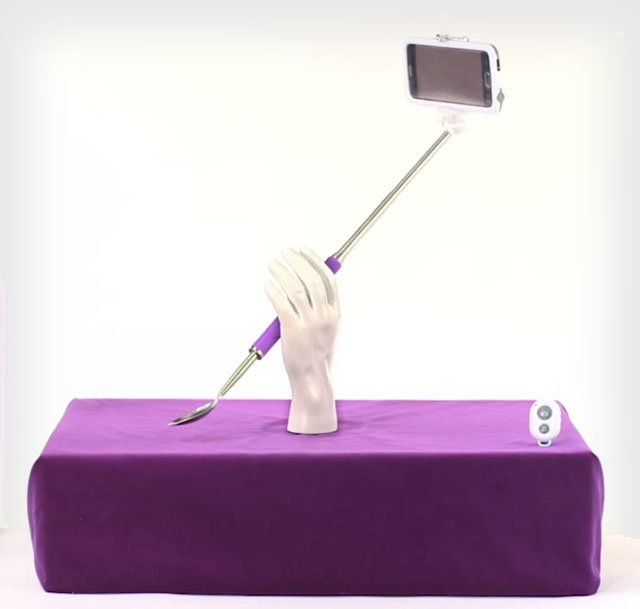 For now, you'd probably say this is a little weird, should i look into buying it? OF COURCE you can! It is because the spoon is absolutely free of cost. You will just have to pay the shipping and handling fee. Although the production of this spoon is not taking place at a very fast rate, the company is sending out this spoon in batches of small numbers. You could try to get yours by visiting their website
here
The website also has a section for
selfie-monials
which shows the happy and satisfied users of the stick.
Image from CTC's website.